Aunt Agda Alida "Lydie" Pearson Novak Parr lived a life of love, loss and adventure. She had no children, so I don't believe there is anyone left living who knew her personally. This is the first in series of posts examining her life.
Aunt Lydie was born May 22, 1891 to Christian and Johanna Pearson and was the youngest child of the family.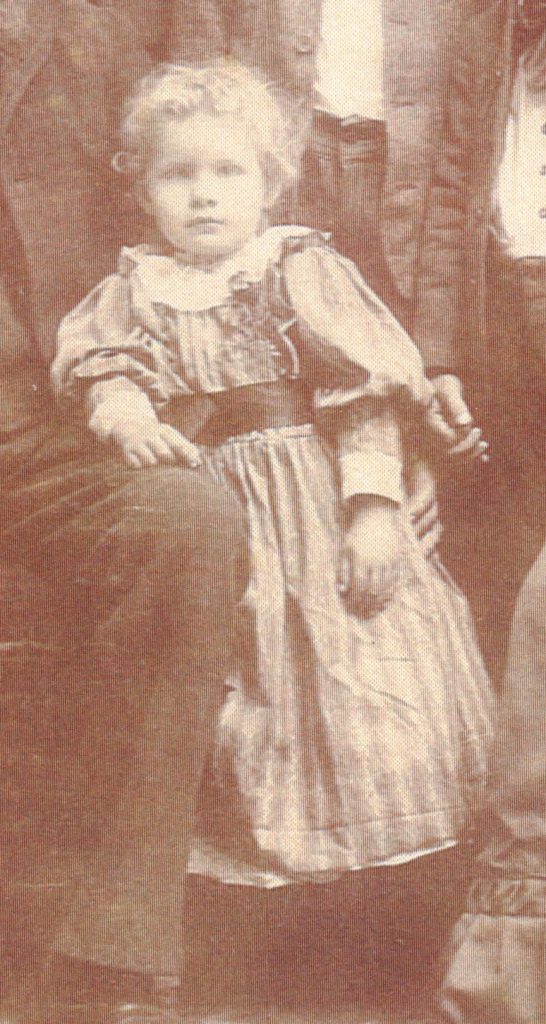 At the time of her birth, the family was living on a farm near Swedeburg in Saunders County, Nebraska that Christian had started homesteading in 1873. By the time Lydie came along, the family was quite prosperous.
But there were many family difficulties under the surface. Christian and Johanna had lost their first two children to a house fire, and it was said that Johanna grieved for them her whole life.
The Pearson family is listed in the records of the Grace Lutheran Church near Swedeburg but their attendance there is somewhat uncertain.. In 1882, Christian came into some sort of conflict with the Lutheran congregation and was denied communion, at least for a time1. I found no evidence that their young children were ever baptized or confirmed at the Lutheran church (although their oldest son Peter William was later confirmed there as adult). Christian and Johanna lie buried in the Bethel Cemetery near Weston, where a Swedish Baptist Church once stood. I presume they transferred their membership to the Swedish Baptist church after the conflict with the Lutherans.
Christian was a difficult father by all accounts, and his oldest son Peter William ("P.W.", my great-grandfather) ran away from home in his late teens and found work on the railroad in Wyoming. Later, Christian would beg him to return and take over the homestead farm. P.W. did return home and took over the farm in 1905. Eventually, the homestead farm went to younger brother Fritz and P.W. bought a farm closer to Ceresco. Christian, Johanna, and daughters Lena and Lydie moved to a house in Weston. Christian has acquired several lots in the small village of Weston before he died. They were five adjoining lots on the north side of town. They were listed in the inventory when his will was probated, and I wrote about these properties previously. If the house is still standing, I would guess it to be the one on the northeast corner of Pine and Main.
I'm not sure about Lena's wedding date, but sometime in 1908 or 1909 she married David Peterson and left home. Christian died in 1908.
Thus, Johanna and Lydia were left alone at the little house in Weston. This is confirmed in the 1910 census records for the village of Weston:
We have several photos of Lydie during this period – she seems always dressed very stylishly.
Click photos to enlarge.
Life in Weston had to be more than a little dull for Lydie. For at least five years, she and her mother lived together in the little house in Weston. She was long since out of school. Life in town had to be quite a bit different from their earlier life on the farm, where at least there was the comings and goings of her older brothers and their fine horses.
Looking at the surnames on the 1910 census for Weston Village, there's a few Swedish names but the vast majority of inhabitants list their homeland as Austrian Bohemia – known today as the Czech Republic. Lydie's social circle was more likely to include the children of the Bohemian immigrants than the children of the Swedish immigrants.
In my direct line of Swedish ancestry, I can find no example of a first-generation American ancestor marrying outside his or her Swedish faith or ethnic community. I haven't checked all their siblings, but it strikes me that Aunt Lydie was a bit of an outlier and definitely a rebel. For a Swedish Baptist girl to marry a Bohemian Catholic boy had to be a shock to both families. And certainly the wedding could not take place in either of the families' churches.
Stay tuned…
__
Yes, I've been away for a while! This spring has been crazy – a home remodeling project, several trips, and Katie's graduation…nice to find time for some genealogy again.
p.s. Here are links to all the installments in this story line:
1Grace Lutheran Church Council Protocols, 1882-1899, p. 11 (ArkivDigital, v882609.b7.s11).