Latest News
A couple of newsy items related to my Scottish roots…
Previously Posted
A DNA match on Ancestry.com was the key to finding out about a previously unknown branch of the family, and a fourth cousin just down the road! … more...
Historical newspaper articles for Otoe County, Nebraska are now available online - this is a gold mine for researching Dale's Kreifels side of … more...
Good to know…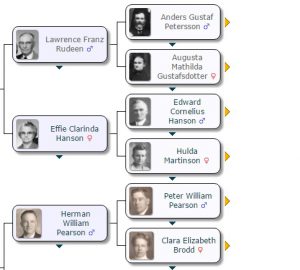 There is a companion site my Family History blog. It's the "Genealogy" site that's listed on the menu. This is a stand-alone website that contains my complete family tree. It includes maps, downloadable source documents, photos and more. You can also download gedcom files, pdf printouts, and family listings. Information about living persons is shielded from public view, but I do grant password access to family members who want to see the full version of the site.
Check it out!