Latest News
Dick and Lydia lived on a ranch in Encampment, Wyoming from the early 1930's until their deaths in 1959.
Previously Posted
A few weeks ago, I sent an email inquiry to the Grand Encampment Museum to inquire whether they had any photos or information about Dick and … more...
A search of some newspaper archives sheds new light on the years immediately before and after Lydia's marriage to Dick Parr. … more...
Good to know…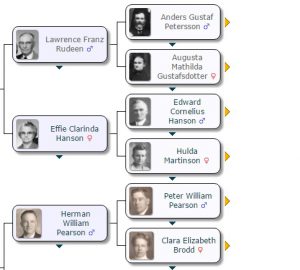 There is a companion site my Family History blog. It's the "Genealogy" site that's listed on the menu. This is a stand-alone website that contains my complete family tree. It includes maps, downloadable source documents, photos and more. You can also download gedcom files, pdf printouts, and family listings. Information about living persons is shielded from public view, but I do grant password access to family members who want to see the full version of the site.
Check it out!